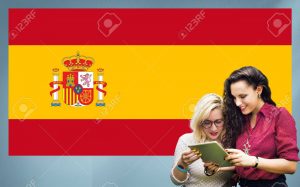 Why study in Spain?
The weather
Situated in southern Europe, Spain is a country with an endless summer and a place where people don't quite know what to do when it rains. With an average of 300 days of sunshine a year, it's the perfect place to escape from the grey skies and drizzle that plague northern countries and to soak up some vitamin D. Even though the south is considered to have the better weather, the north can be very surprising, with temperatures that never dip below ten degrees in winter.
Travel
Spain is the third largest country in Europe, and while that might sound rather daunting to a prospective international student – just think about the amount of places you can visit. Whether you want to travel north to south or east to west, transport within Spain is cheap and fast. You can even try it the popular local way and car share; you'll be surprised at how many people travel here!
If one country isn't enough for you, cheap airlines such as Ryanair and Vueling have cheap flights all year round to the rest of Europe, so that you can appease the travel bug inside you. If you're also looking to explore another continent, Spain is regarded as the gateway to Africa, with cheap ferries and flights leaving every day to Morocco.